When thinking about Maldives, the thoughts of sun laden walks on deserted beaches and never-ending horizons can overwhelm the mind with desires of going to this magical land. By all means, Maldives seems to be one of the best holiday destinations in the world – after all, post cards and Instagram influencers do make it seem that way. Whilst the archipelago is undoubtably a tourist country through and through, there are things that tend to get overlooked in the excitement of visiting paradise.
We have compiled a list of 12 things to know before visiting Maldives.
Geography
Located just south of Sri Lanka and India, Maldives is a mere one-hour plane ride from Sri Lanka with 3-4 direct flights every day between the two countries. The archipelago consists of a whopping 1190 islands – out of which around 200 are inhabited by people – the rest are completely deserted. The uninhabited islands are used for industry, farming, resorts or as picnic spots for local and foreign tourists while the inhabited islands are usually fishing or farming towns, as well as island cities including the capital Malé with a population of over 150,000.
Visa
Entry to Maldives will probably be the least worrisome event of your entire journey as the country offers 30-day visas for all nationalities. Just make sure that you have a valid ticket, booking and passport with at least 6 months left before expiry.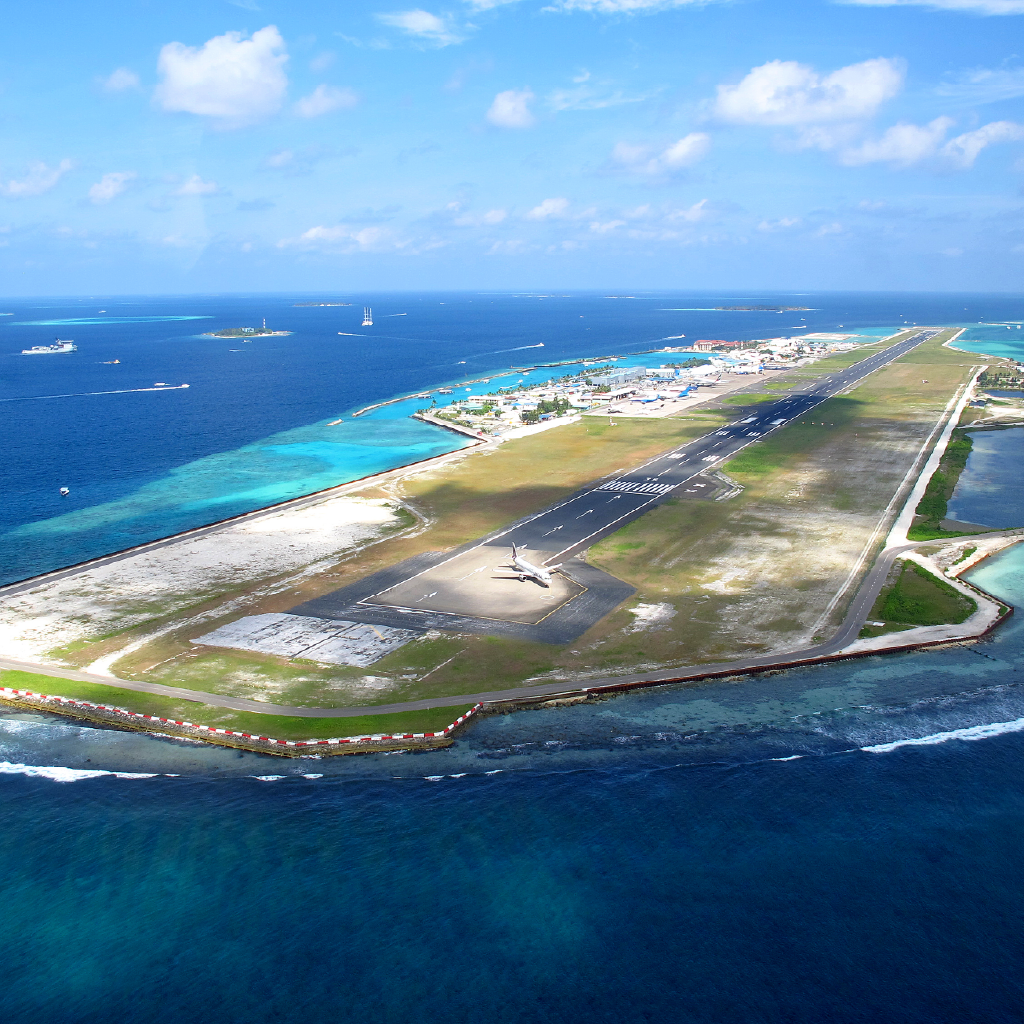 Airport
Maldives only has 2 international airports located in Malé and Gan. Unless one is visiting these cities, another transfer via sea plane or speed boat will be required to take you to your destination – most luxury resorts will provide their own transport. In case you're planning on going to a local island, there are many speed boat service providers on the internet who you can contact before or after landing – they take pre bookings as well, which is recommended.
Religion
Maldives strictly follows Islam – so strict in fact that 100% of the population is Muslim. This shouldn't dissuade anyone, however, as tourists are highly unlikely to encounter any religious infringements upon them. This does, however, mean that pork and alcohol are not allowed in any inhabited islands (they are available in all the private resorts though) and wearing a bikini in local islands outside a special designated zone is also forbidden.
When to visit Maldives?
Maldives is sunny throughout the year but consists of 2 main seasons – dry and wet. Each season has its own benefits which will determine when the best time is to visit Maldives for you.
The official 'peak time' to visit Maldives is from November to April when the country experiences its best weather with little rainfall and warm temperatures. Naturally, this is also the busiest period of the year, which translates to expensive room rates and more tourist traffic.
May to October is the rainy season (or off peak) with 5 to 10 inches of rainfall every month accompanied by strong winds. This time of the year will offer the best possible rates and lower number of tourists. For surfers however, May to October is indeed the perfect time to visit Maldives as the waves get bigger with optimal swells due to the weather.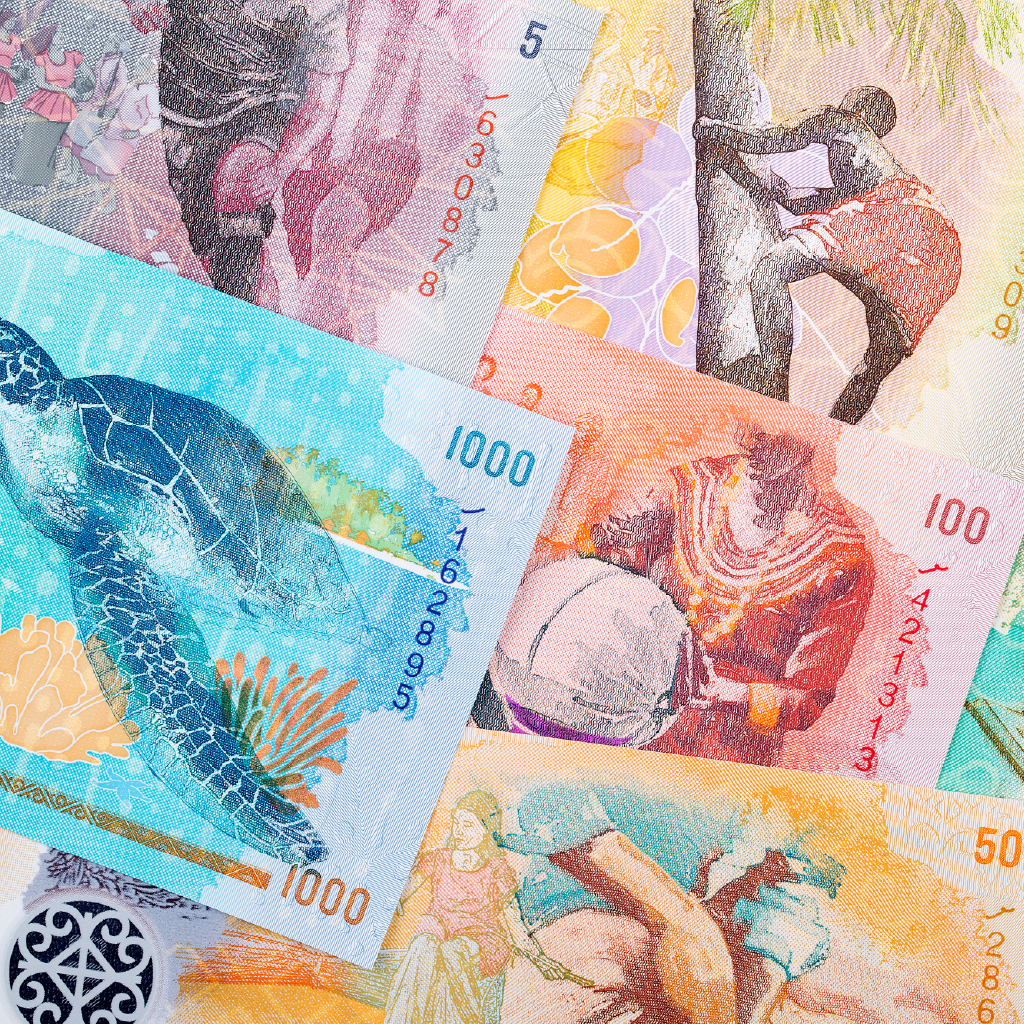 Currency
Maldives' currency is Rufiyaa (MVR) with 1 USD equaling around 15 MVR. Fret not, however, as dollars are accepted almost everywhere in the Maldives – although if the bills look old or crusty, they might not be accepted. Carrying cash is generally recommended because some islands don't have ATMs.
Accommodations
Accommodations are split into resorts, hotels, and guesthouses:
All resorts in Maldives are on their own private island. Resorts are usually ultra-luxurious and have all amenities on the island. Being situated on private islands however means that visitors will be constricted to the resort unless they take a day trip to nearby locales.
Hotels are few and far between – with most of them located in Male. Most people will stay in hotels during their transit to the resort and they offer all the amenities one might expect.
Guesthouses represent the rise in local tourism in Maldives. They are usually situated on local inhabited islands and are quite affordable (as low as 20 USD per night). In guesthouses, visitors are bound to experience the simplicity and elegance of island life with facilities such as AC and internet.
It's Not All Relaxation
I mean sure, there is a boat load of relaxation but if you're in the mood for some adventure, Maldives has it in spades. Most resort will offer different activities ranging from jet skiing to scuba diving and everything in between. Similarly, local islands will also offer a plethora of things to do.
Environmental protection
Maldives is a champion of environmental protection. The country has recently been battling with rising tides owing to climate change – which is why they don't compromise when it comes to environmental protection. Their laws and regulations have been carefully crafted as to ensure the sanctity of their land, its geology and its ecology – so much so that collecting seashells, sand, coral and tortoise shells is illegal.
Man-made Islands
While most of Maldives' islands are formed on top of sunken volcanic mountains, there are some islands that are manmade. Prime example being Huhulmale, which was 'reclaimed' in 2004 by pumping sand from the sea floor. Today, the island is one of the biggest in Maldives and has become a fully functioning city.